Below are some examples of the organisations supported by the Giustra International Foundation and the life-changing work they do.
International Crisis Group​
The International Crisis Group is an independent organization working to save lives by preventing, mitigating and ending deadly conflict. In a more polarized, fragmented and dangerous world, Crisis Group's work points a way forward. War is not inevitable; it is a man-made disaster. We can be part of the solution: we combine expert field research, analysis and engagement with local, national, regional and multilateral policymakers in order to effect change in the crisis situations and build support for the good governance and inclusive politics that enable societies to flourish. Crisis Group's work is urgently needed as the world is confronted with both new and chronic existing conflicts, each of which has devastating humanitarian, social and economic costs. Efforts to resolve conflicts are complicated by the profound shift in geopolitics, as well as the increasing prominence of non-state actors ranging from religious militants to criminal gangs. We engage directly with all sides of a conflict to seek and share information, and to encourage intelligent action for peace.
Since our founding, Crisis Group's analysis, associated with policy engagement and advocacy, have had a significant bearing on the field of conflict prevention and resolution, enabling deadly conflicts in numerous locations to be better managed and/or resolved.
Funded by the Giustra International Foundation, the Giustra Fellowship program has supported nine fellows since its inception in 2016. The program places post-graduate fellows across Crisis Group's regional programs to work in tandem with their analysts, learning how Crisis Group organizes local and regional conflict research, conducts interviews with conflict actors and civil society members, drafts reports and carries out advocacy engagements.
What started as a program for three talented young analysts quickly grew into a successful initiative that has seen fellows gain first-hand experience in Crisis Group's method of research and analysis, with some joining Crisis Group as full-time analysts. The fellows have greatly contributed to Crisis Group's work of preventing and mitigating deadly conflict, including on the Nagorno-Karabakh conflict resolution process, the Syrian refugee response plan and the security situation in Chad.
The Giustra International Foundation also supports Crisis Group's communications and advocacy work. As part of their advocacy, Crisis Group analysts have conducted more than 1,000 briefings for senior officials, diplomatic representatives and lawmakers over the past year, detailing their conflict analysis and policy recommendations to reduce the loss of life and livelihoods.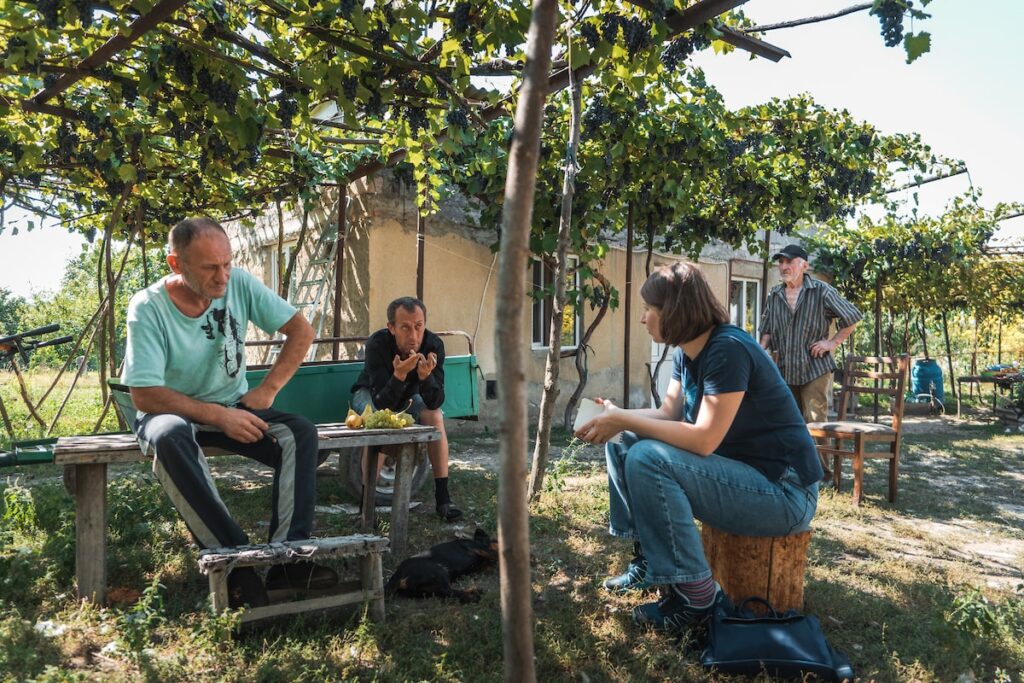 Introduction to War Child
War Child works towards a world in which no child's life is torn apart by war. Armed conflict is a reality for millions of children today. War Child is committed to supporting these children to overcome their experiences, and have a real chance at a better future. 
Children and young people have the right to grow up free from fear and violence, to develop to their full potential and contribute to a peaceful future – for themselves and for their communities. Because no child should be part of war. Ever.  
Worldwide, some 75 million children of primary school age affected by armed conflict have no access to education – and innovations are urgently required to bridge this learning gap. War Child's innovative digital education program 'Can't Wait to Learn' is designed to meet this challenge. With the support of the Giustra International Foundation, War Child is able to give children in the West Nile region of Uganda access to quality education through 'Can't Wait to Learn'
Can't Wait to Learn is a custom-made education gaming solution which offers children the opportunity to learn math and reading through playing educational games on tablet devices. It improves their psychosocial wellbeing and encourages transition into formal primary education. Costs of facilitators who work directly with the children and youth will be fully covered from the Giustra International contribution, as well as maintenance of the tablets used.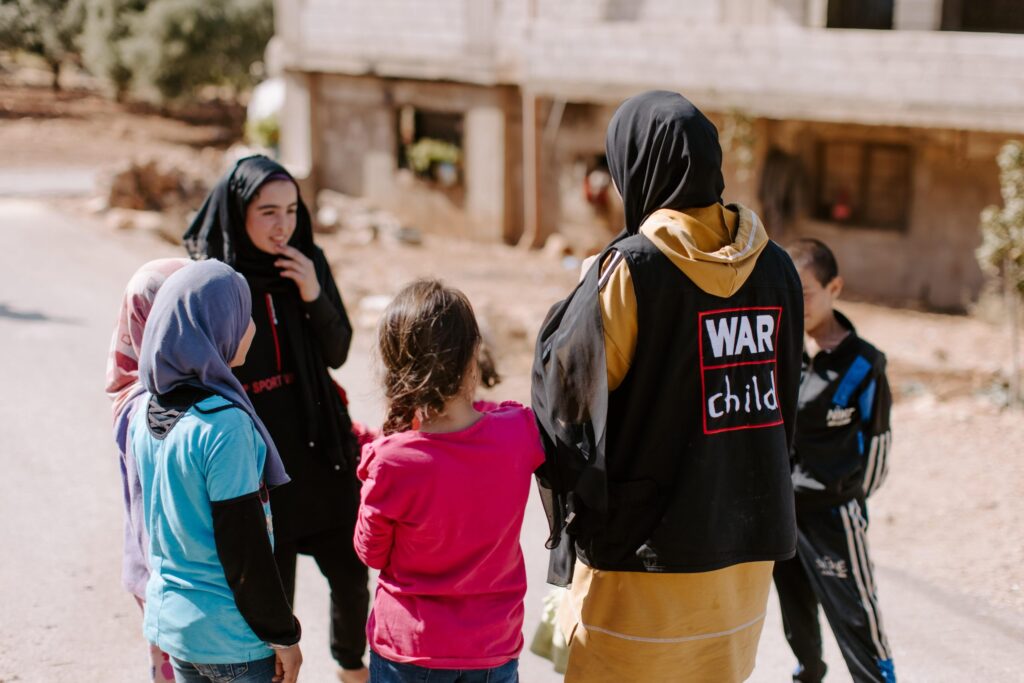 INARA's vision is a world where no child impacted by conflict is left untreated. INARA, a 501(c)(3) registered charity, was founded in 2015 by Arwa Damon, CNN's Senior International Correspondent, after she spent more than a decade witnessing wounded children in warzones fall through the gaps and unable to access the medical care that they needed. INARA has operations in Beirut, Lebanon and Gaziantep, Turkey and has three programs: medical, mental health, and rapid response. INARA gives injured conflict-impacted children access to life-altering medical care, provides case management services, mental health support, and fully covers and finances beneficiaries' medical treatment until they are fully healed from their injuries.
INARA has received funding from the Giustra International Foundation to support its medical program and its COVID-19 Relief campaign. Through the COVID-19 campaign, INARA provided hygiene and food packages to 1,500 vulnerable refugee families in Lebanon and Turkey. Through the medical program, INARA fully covers and finances beneficiaries' medical treatment until they are fully healed from their injuries. Simultaneously, INARA provides case management services and pairs each beneficiary with a case manager who oversees their treatment and provides a support system for the child and family. Through this work, disabilities and scarring are reduced and/or removed, creating a lasting and life-long positive impact for the child and their family.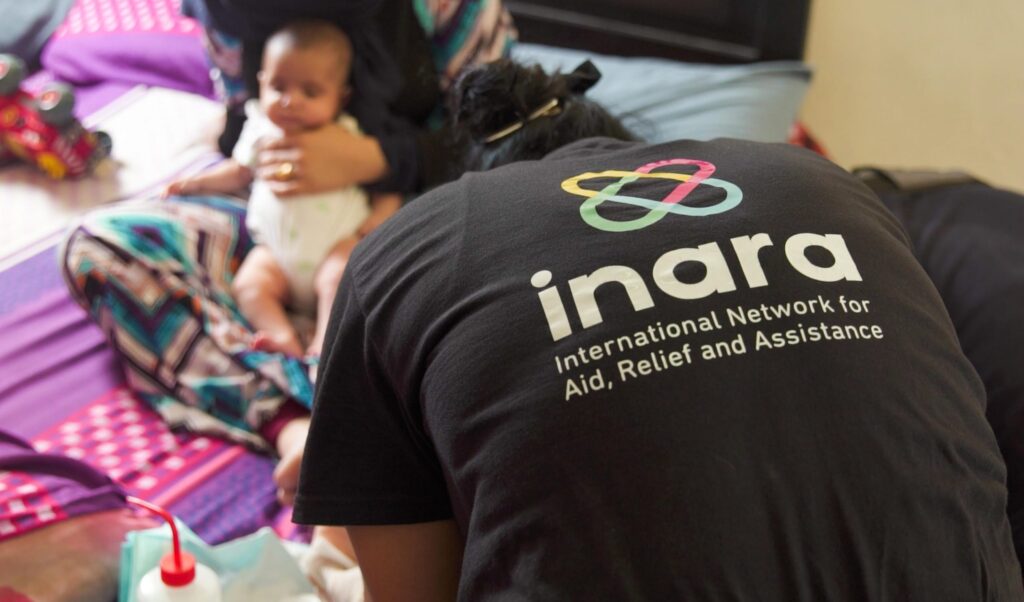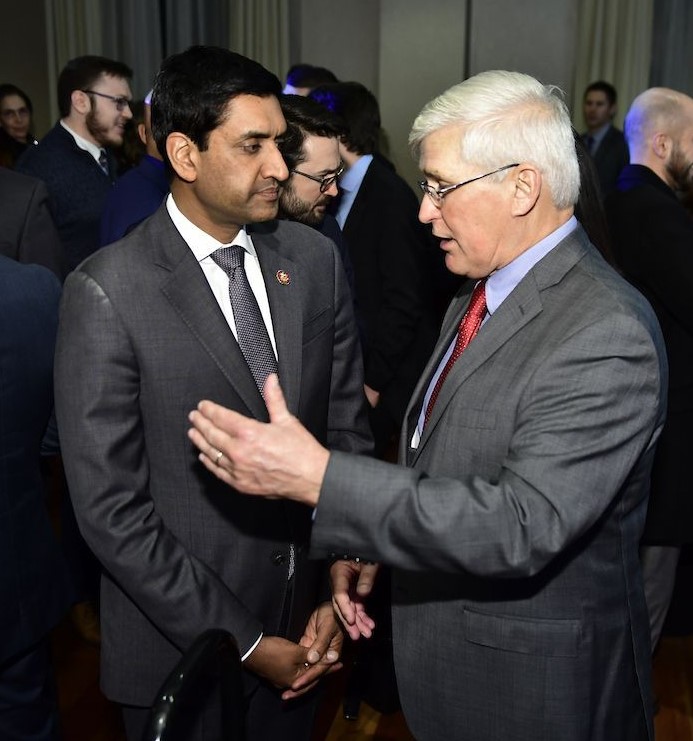 The Quincy Institute is an action-oriented think tank that seeks to lay the foundation for an American foreign policy centered on diplomatic engagement and military restraint. They believe that the current moment presents a once-in-a-generation opportunity to bring together like-minded progressives and conservatives and set U.S. foreign policy on a sensible and humane footing. The Giustra International Foundation shares the Institute's commitment to encouraging diplomacy at the expense of military intervention as a means of ending 'forever wars,' and applauds its efforts to do so in a bipartisan fashion.
Grant support from the International Giustra Foundation is intended to help scale the Institute's staffing, outputs, and institutional infrastructure to enable it to sufficiently address the requests for Quincy's research, analysis and reporting, which all serve to shift US foreign policy away from endless war and towards a national security strategy centered on diplomacy and military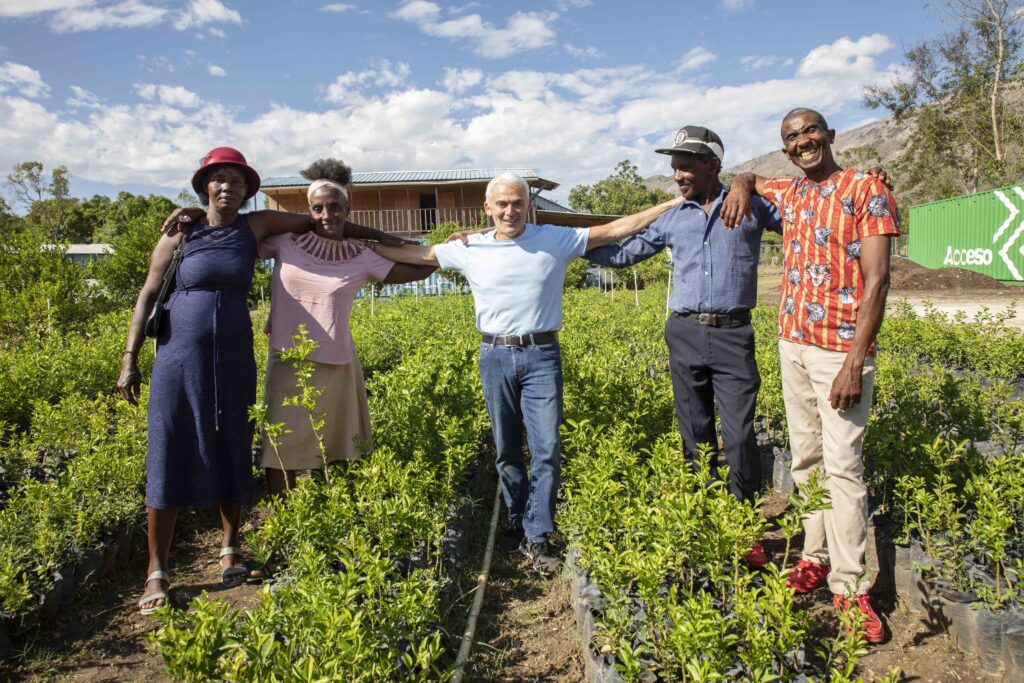 Acceso is revolutionizing food systems in Latin America and the Caribbean to put smallholder producers and food system workers first. Acceso's mission is to create fundamental and lasting economic change in the lives of rural farming families and communities. Adopting a pioneering model developed for over a decade, Acceso (Spanish for "access") builds and scales local agribusinesses that are designed to enable smallholder farmers in developing countries to fairly participate in high value domestic and international markets. Acceso's agribusinesses in El Salvador, Colombia and Haiti have generated $60m in income for 15,000 farmers, farm workers and their families and brought 45k MT of sustainably produced smallholder produce to market. The charity's work has provided 11 million meals to vulnerable populations including Venezuelan migrants, earthquake victims and children facing food insecurity in Haiti, and those affected by COVID. Acceso's reforestation program has pupdated lanted nearly two million fruit trees as part of market-linked reforestation efforts.
Acceso is growing rapidly and will be replicating its pioneering local agribusiness model in other countries across the region.
Acceso, with funding from the International Giustra Foundation and other donors, has provided 9 million locally-sourced nutritious meals to feeding kitchens in Colombia and Venezuela reaching more than 1 million Venezuelan refugees and migrants, many of whom are women and children. This has been in partnership with local and international organizations including World Central Kitchen, the Wayuu Taya Foundation, and Nueva Ilusión.
The Sentry is an investigative and policy team that follows the dirty money connected to African war criminals and transnational war profiteers, and seeks to shut those benefiting from violence out of the international financial system. Like Giustra International Foundation, they strongly believe in transparency, accountability, and the rule of law. In drawing attention to corrupt actors–governmental and non-governmental–through forensic accounting and by engaging in constructive dialogue with the global finance and banking system,The Sentry is the only organization undertaking this work at scale. The uniqueness, novelty, and potential scalability of its works aligns closely with the criteria that Giustra International Foundation applies to its grantees.
The grant from Giustra International Foundation will enable The Sentry to advance its core objective, which is to disrupt the cycle of conflict and corruption in Africa. When illicit profits flow out of conflict zones, they pass through banks, and are parked in property and offshore accounts around Africa and throughout the world. By shutting off this flow of corrupt money and creating real consequences for the perpetrators of atrocities and financial crimes in East and Central Africa, as well as the transnational networks enabling and profiting from their actions, The Sentry aims to create new leverage for peace, human rights and good governance.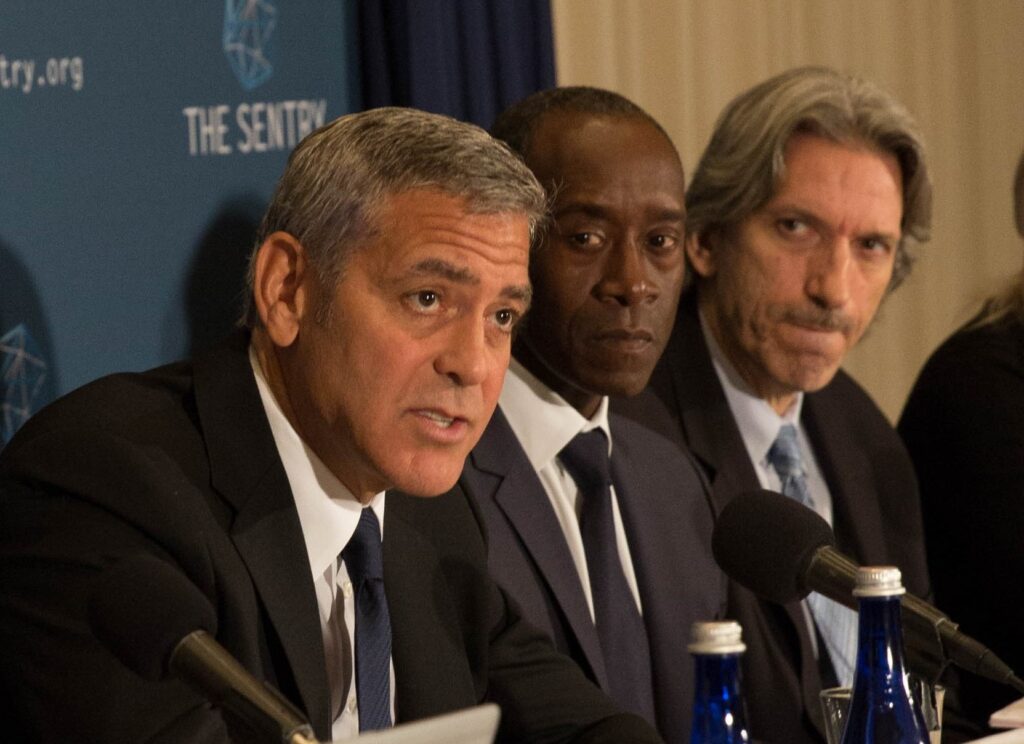 The Giustra International Foundation does not accept unsolicited applications.